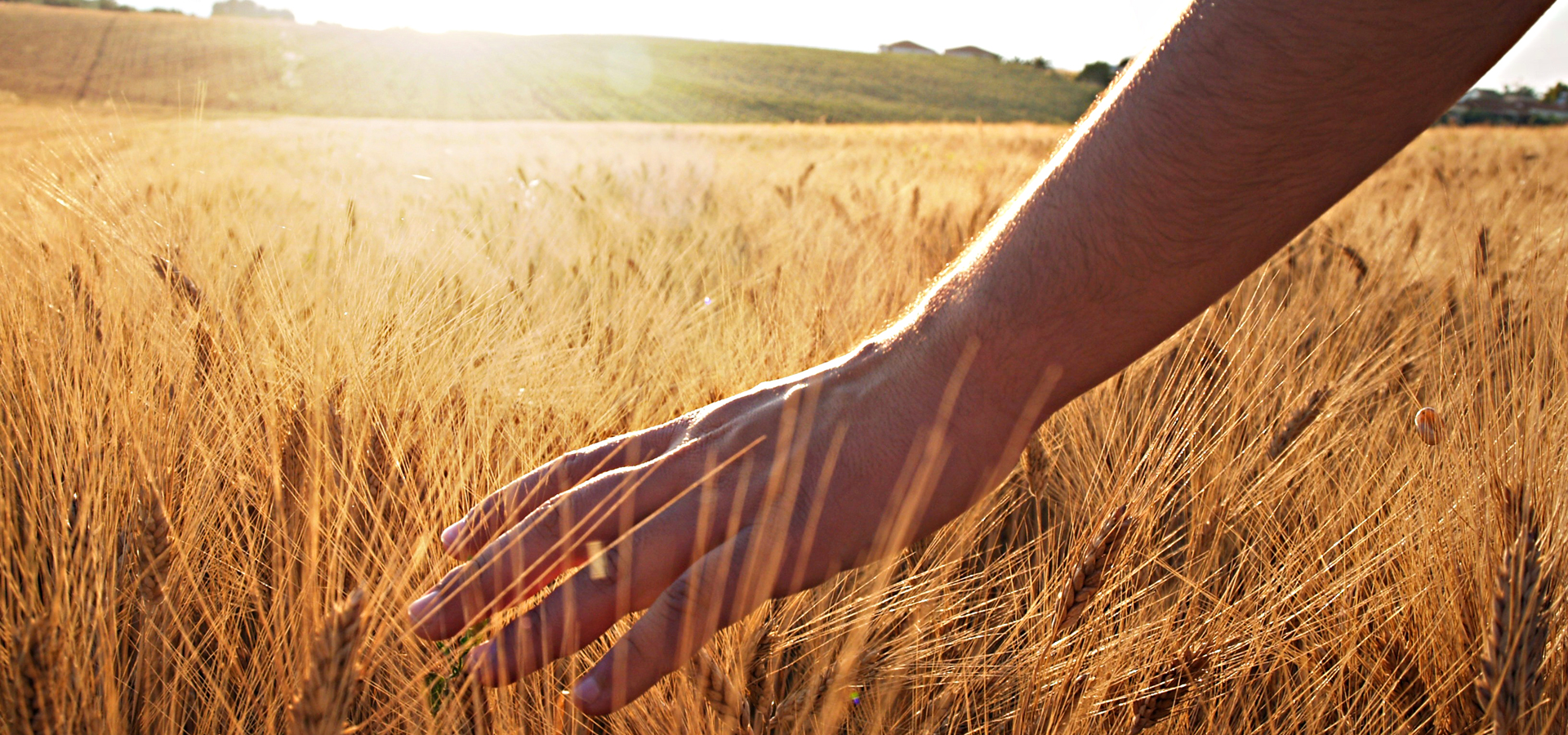 100% NATURE
A production process with zero food miles!
Our pizza bases are made using simple, typically Italian ingredients: water, organic flour, organic extra-virgin olive oil and natural yeast. In line with our in-house approach, we grow the wheat for our flour and the olives for our oil, and we use only water from high-altitude sources: we are very much hands-on throughout the process, applying the strictest quality controls at every stage. We take full responsibility, and make all of the necessary sacrifices, so that we can take great satisfaction in the finished product. It all starts from our soil and our water. It all comes from our hands.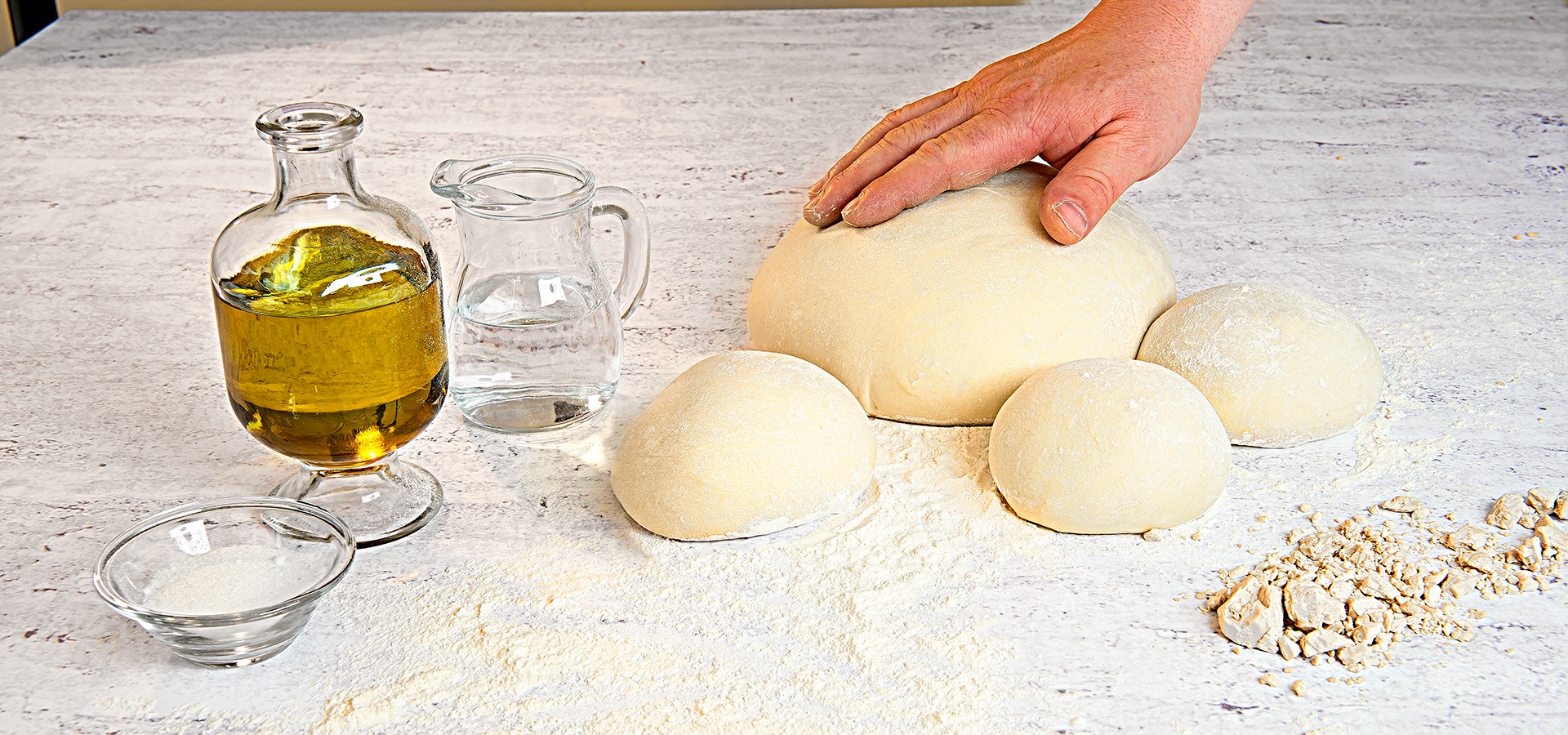 HAND CRAFTED
100% hand-kneaded
Our respect for the ingredients and flavours continues throughout the production process, with every pizza base being kneaded by hand, in the tradition of Italy's finest pizzerias. Quality comes from the hands of the artisan.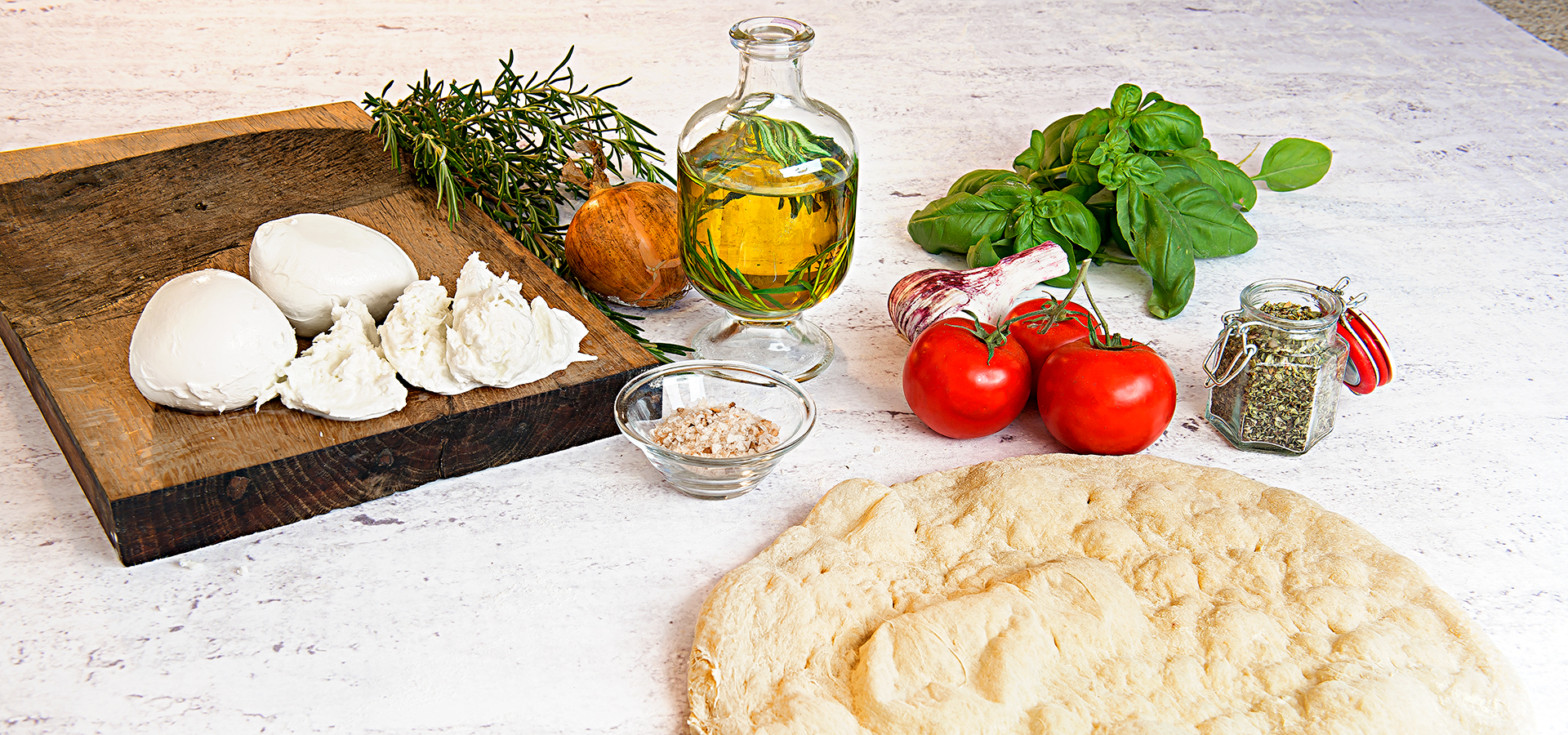 RESEARCH & TECHNIQUE
100% hand-kneaded
We prepare our bases for "in pala" (rectangular/square) pizza and classic, round pizza by lightly pre-cooking the dough and then immediately kneading it: this is a delicate, painstaking process – with no recourse to preservatives – which fully respects the structure of the dough, thus retaining intact the perfect flavour and fragrance. The quality of a just-made pizza, with no compromise.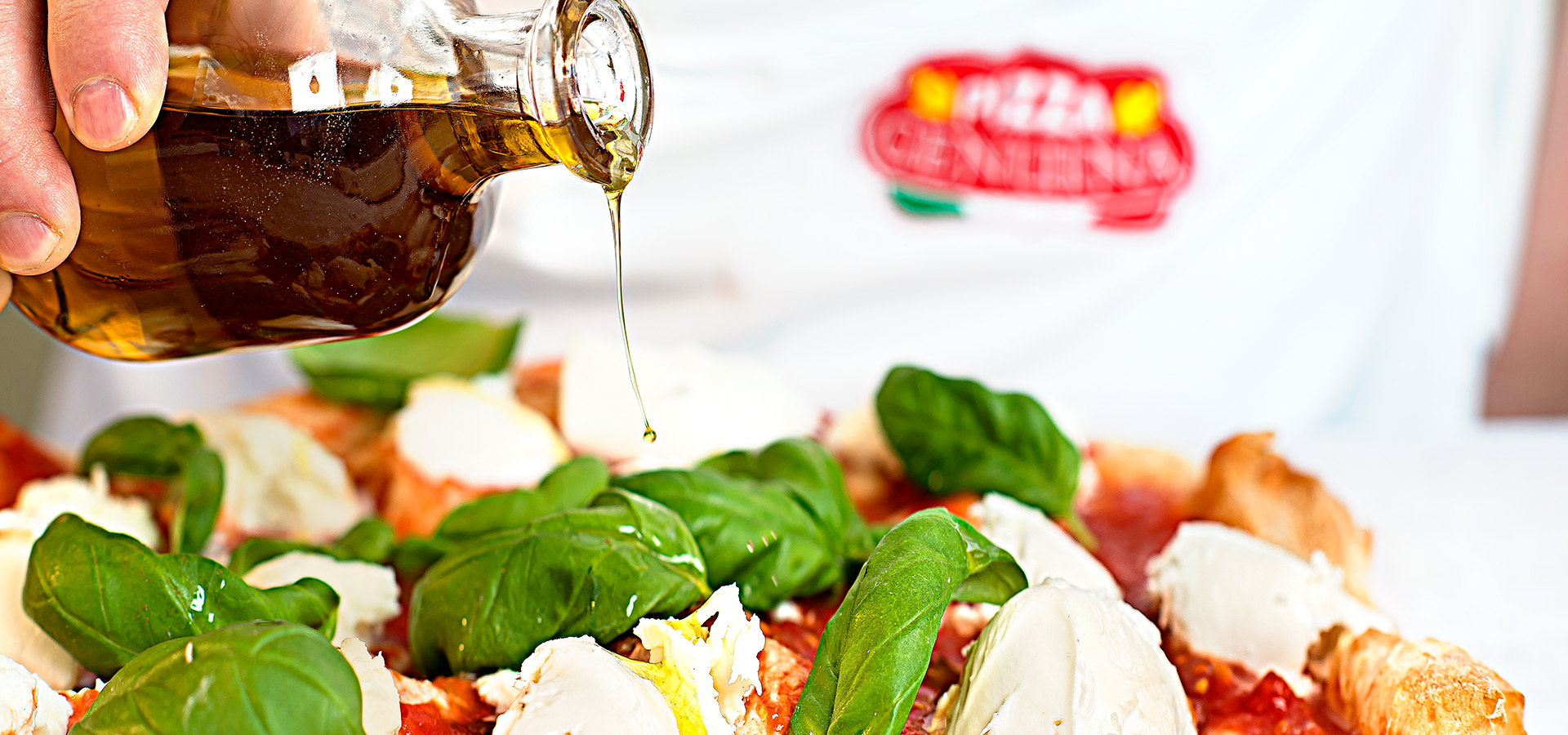 SPEED & TASTE
100% hand-kneaded
Each Pizza Genuina pizza base is individually packaged, so that you can add your toppings of choice as soon as you take it out of the fridge, and then start cooking it right away. No waiting times, no need to defrost an estimated amount of pizza in advance – just cook the pizzas you need there and then. We've brought speed and taste together!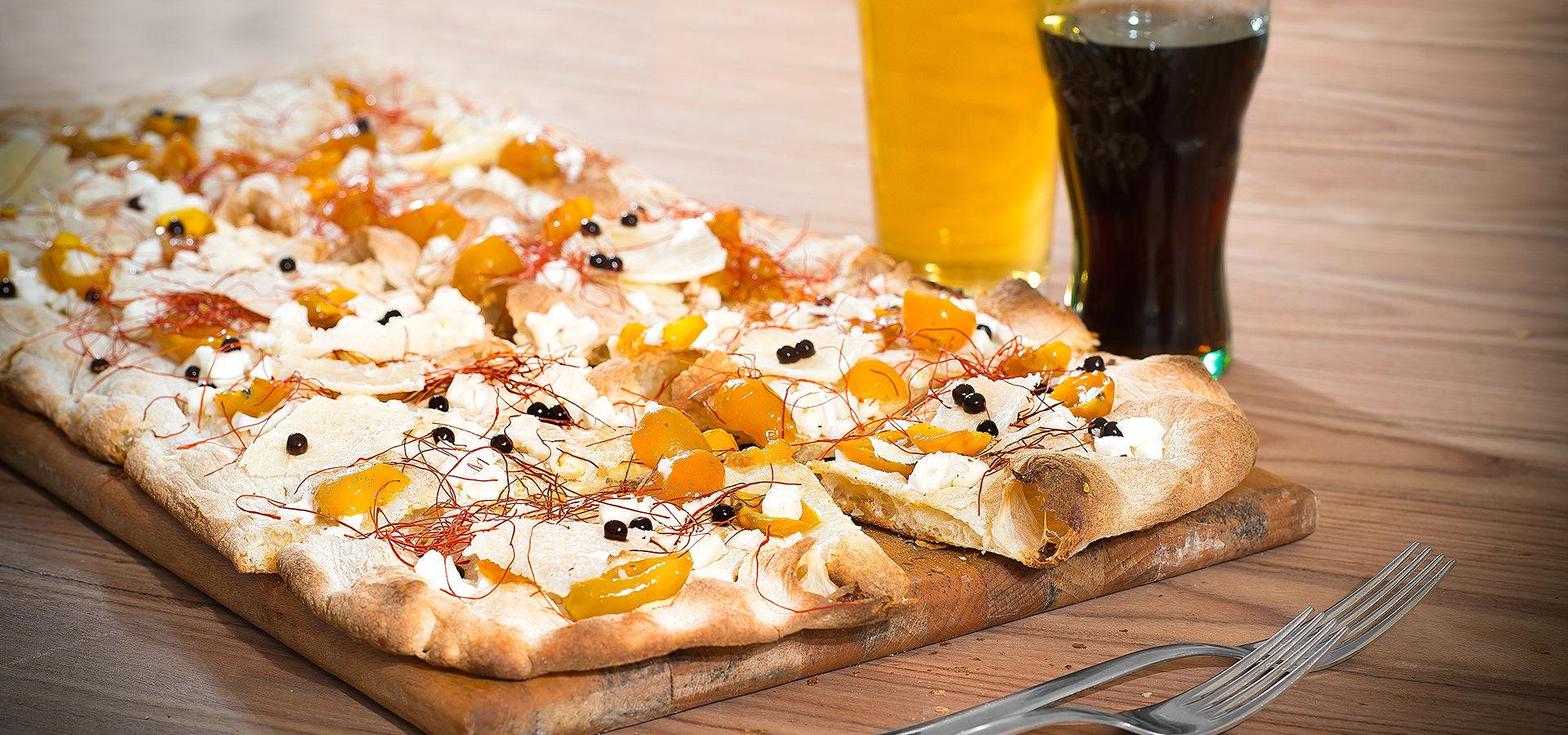 REAL PIZZA
So... let's eat!
Pizza Genuina is ready in just a few minutes, as if it had been freshly made from scratch: with that fragrance, that taste, that aroma...all combining to make an utterly irresistible pizza! Make real pizza, without having to be a pizza chef.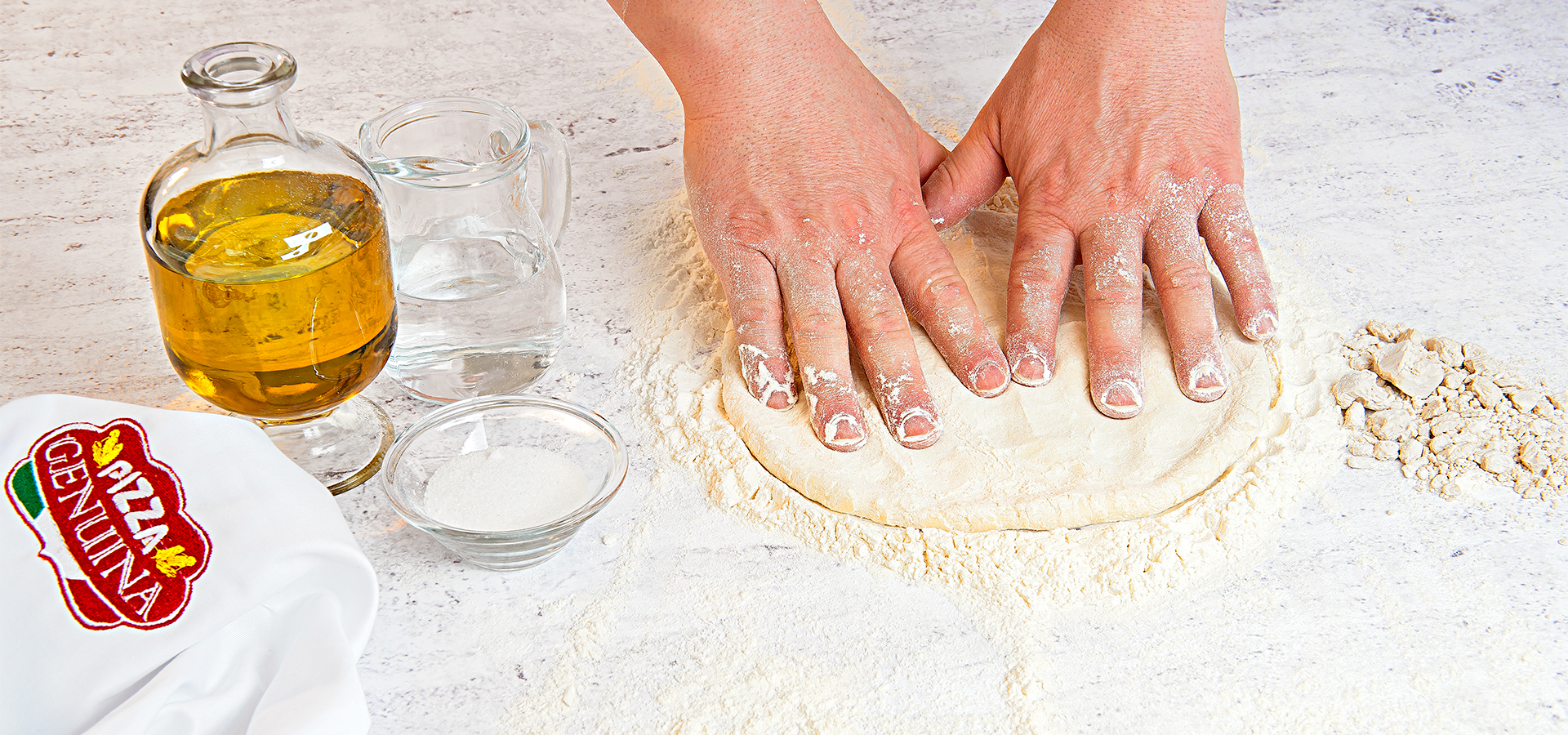 GIANNI POMPETTI
Original, exclusive recipe by GIANNI POMPETTI, winner of the WORLD PIZZA IN PALA AND GLUTEN-FREE PIZZA CHAMPIONSHIP